Autumn Weddings
I love Autumn and especially doing autumn weddings and this month is no exception.  I have an autumn wedding every weekend this month and I am loving the travelling and seeing the autumn colours changing.   Autumn is very inspiring for makeup artists I think.   We have golds, rusty browns, oranges, golden greens and the classic reds.    Such a lot of rich colours to play with.  I have just pick some pinterest pictures out giving some ideas for autumn wedding makeup.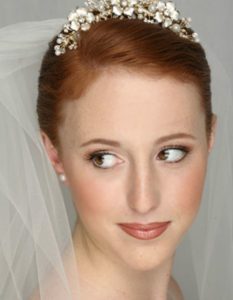 This is a very autumnal natural classic bridal look with the use of rusty browns, golds and orangery/gold lip teamed with the blush.  Compliments her brown eyes and red hair beautifully.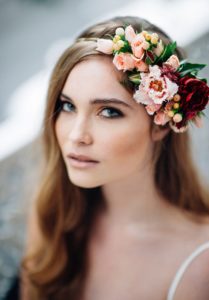 A fresh and contoured look with bronzed cheeks, nude with a hint of peach on her lips and peachy orangery gold eyeshadow blended into a deep mink contour to tie in with the autumn colours in the head dress.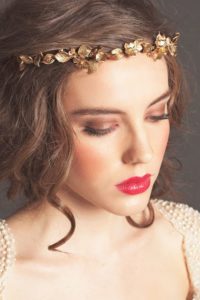 A autumnal bronzed look, there is lots of bronzy shades over the eyes and cheeks.  The lips in a bright rose hip red lifts the overall look. Has a 1920's feel about it.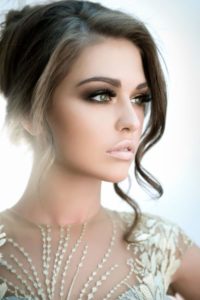 We are going glam with dark brown and gold smokey eye.  This is all about the eyes as the pale skin and natural blush teamed with that very pale pearlescent lipstick brings out the deep rich colours of the eyes.  Great look for a late autumn/winter look.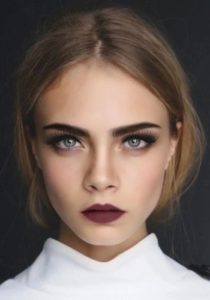 To finish with we have autumn berry lips as the highlight of this look.  With the eyes it is all about the lashes looking perfect and defined. The look is contoured and is reminiscent of the 1940″s.  A good late autumn to winter bridal look.
You can play around with so many different looks with the autumn palette of colours a beautiful time of year for some wonderful weddings.