Looking back on 2020 I guess no one expected the year to be what it has been.  I was due to have the busiest year yet.    Personal hopes and dreams were planned but then on the last week of March 2020 everything shutdown.   We were in the grip of a contagious virus and the only way to contain it was to go into isolation.   
My personal hopes and dreams I had planned went out the window.   Emails came flooding in regarding wedding postponements and income when down to zero.
For the first couple of weeks I was in shock, trying to get my head around how that was going to effect my brides and my business.   As things began to change, I realised that I was going to have to change my thinking and how I do things.  So I got tobusy researching more hygiene practices and how the virus spread. Finding out what more I  could  do regarding my kit, myself and my business to  contain it and do my bit to stop it spreading. 
I joined the Kristina Gasperas Beauty Academy  an online hair and makeup academy.   This has been so inspiring, very useful, it became a life line to keep me going through 2020.   
So for me although 2020 could have been a depressing time and at times I did experience feelings of hopeless, fear and anxiety,  I was determine to come out of it with something good.
Mastering instagram @rachelneate has been an achievement.
 My daughter became my model throughout the time we were not allow close contact work.  I practiced makeup and hairstyling, this was my therapy.   I did not realise how much I missed doing hair and makeup until we couldn't do it!!
Through the hair and makeup academy I learnt how to take nice portraits and make the most good lighting.  So now I can offer my brides some lovely pictures of their trials.
I have learnt more hair and makeup techniques and purchased some new makeup and hair products that will enhance hairstyling and makeup application.  
When we were allowed to do close contact work again, I booked models to help build my portfolio and will continue to do so.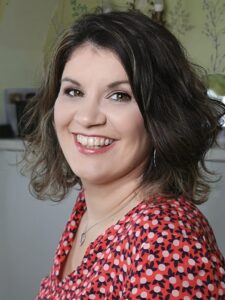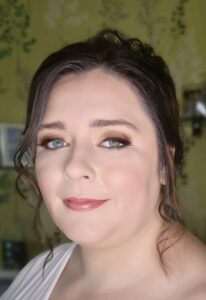 I was able to do three small weddings that had been postponed from March/April to September/October.  I even did the hair for a very intimate wedding in August, when makeup wasn't allowed but hair was and at that wedding I also became wedding photographer too.  
A bonus was ending the year with helping out on a photo shoot at the Cotswold Water Park Hotel which was so lovely,  because it felt like work again and with other suppliers socially distancing we were able to catch up and talk weddings together.  (Watch out for coming blog)
So to round up then 2020 has been pants!  But I feel I have been able to be positive and have put the time to good use.   I am looking forward to 2021 and although things still look bleak as I write this I am sure good things are coming and for my brides that are still going ahead with their 2021 weddings they will be some of the best days of their lives.  
Wishing everyone a happy new year.