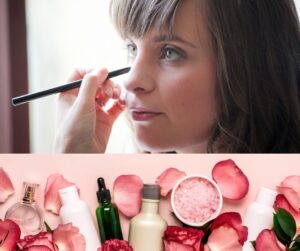 Beauty Prep for your Wedding Day.   Part 1
I am asked over and over again what sort of beauty prep do I need to do before my wedding day?   It can be daunting if you are not a beauty salon goer.  I think you have to take into account how much beauty prep do you want to do and  how much do you need to do.  These are my recommendations for beauty prep for your wedding day.
Skin Care
I would recommend regular monthly facials leading up to the wedding at least 3 months before your day.  However if this is something that you have not budgeted for or time does not allow I would recommend the following:
A microdermabrasion or dermaplaning  facial treatment around 10 days before your wedding day.  
What is microdermabrasion –  it is a deep exfoliation treatment that uses a carefully abrasive process to gently buff away the top layer of the skin, improving your skin tone and texture.  Generally it's used for improving the look of your skin, tackling sun damage, ageing, acne scarring and any other skin concerns.  
What is dermaplaning –  it eliminates that annoying peach fuzz that cakes up in makeup and can be enhanced high-definition cameras. Dermaplaning removes all the dead skin cells and also the facial hair, leaving the surface very smooth.  Dermaplaning also allows for greater penetration of skincare products and creates a flawless canvas for makeup to glide on smoothly. 
My passed brides have said that the above treatments were one of the best things they have ever had done.  Both types of treatments have instant results and are great for applying makeup to the skin.
If none of the above are for you then I would recommend you keep to a daily skincare regime using the correct skincare products for your skin type  and  exfoliate 2 to 3 times a week up until your wedding day.
Your makeup will only be as good as the skin we put it on. We can only do so much with makeup but for it to be completely flawless you need to have a smooth, healthy base.  
Quote. Skin first, makeup second, smile always.  
Hair Removal
Consider having your brows shaped before your wedding or even better before your makeup trial.  Brows frame your face and are very important to your overall look.   Any other hair removal do a few days before your wedding so that any redness or reaction fades.
Brow and Eyelash treatments
As mentioned above it is good to have your brows shaped but you may also want them tinted, micro bladed or have a lamination treatment.
Tinting will just enhance your brows and lasts for about 3 to 4 weeks.    Micro blading is a semi permanent makeup treatment that lasts for about 18 months and  Brow Lamination is is a process of restructuring the brow hairs to keep them in the desired shape and can last up to 6 to 8 weeks.
Eyelashes can also be tinted and is especially worth having done if you have fair lashes as mascara it not always up to the job of really getting to the root of the lashes. Tinting will only last 3 to 4 weeks.   Eyelash extensions are another option.  Individual lashes are glued to your individual lash producing volume and length.  These last the natural life span of your own lashes and will fall out with your natural lashes.  Infills are required every 4 to 5 weeks.  If you only want to have these for your wedding day then I would recommend you have them done 3 to 4 days before your wedding day and then have them all taking off professionally 3 to 4 week later.
Read part 2 to see what else I recommend.