About Us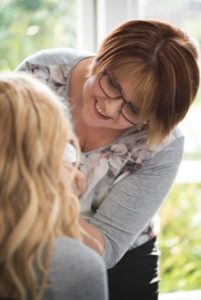 "Rachel specialises in semi photographic wedding makeup, perfecting a fresh, flawless finish which is defined and not over applied."
Hi, I am Rachel and am passionate about makeup and hair and have been a professional makeup artist for 10 years. Focusing on hair and makeup I can bring a wealth of knowledge and experience to achieve a bridal hair and makeup look that my clients are happy with. I offer a bespoke makeup and  hair styling service for weddings, special occasions and proms, working at your chosen venue or home on your special day. My passion, commitment, patience and creativity allows me to cover all  my  clients style needs with great attention to detail. I am a friendly, self motivated  individual, and strives to achieve perfection in every look I create and pride myself on my work.
Assistant to me for larger wedding parties, so that everyone is ready on time, Caroline lives makeup and hair and has been working with me for the last 6 years. She pay greats attention to detail, striving to perfect that flawless finish. Caroline is friendly and committed to achieving the best possible look and style for her clients. Caroline and myself make a strong team, keeping up to date on trends and looks. Working seamlessly together, we bring a relaxed and friendly atmosphere to our clients special day.
The makeup we use is a professional brand called Mii (miicosmetics.co.uk) incorporates mineral products and has a wide range ensuring a bespoke application with products that suit your skin type and tone. Beauty is often simply about having the confidence to be yourself. Mii is a cosmetics range that allows just that. They have taken the feedback of thousands of women who use makeup and developed a totally new range of makeup, one that makes you feel beautiful whoever you are. With myself, Caroline and Mii doing all the hard work to give you the confidence to create a look that is uniquely, completely and unmistakably you.
Rachel and Caroline are proud to be in collaboration with Hazelwood Beauty (www.hazelwoodbeauty.co.uk) who together can provide a high quality service to meet all your needs for your special day.